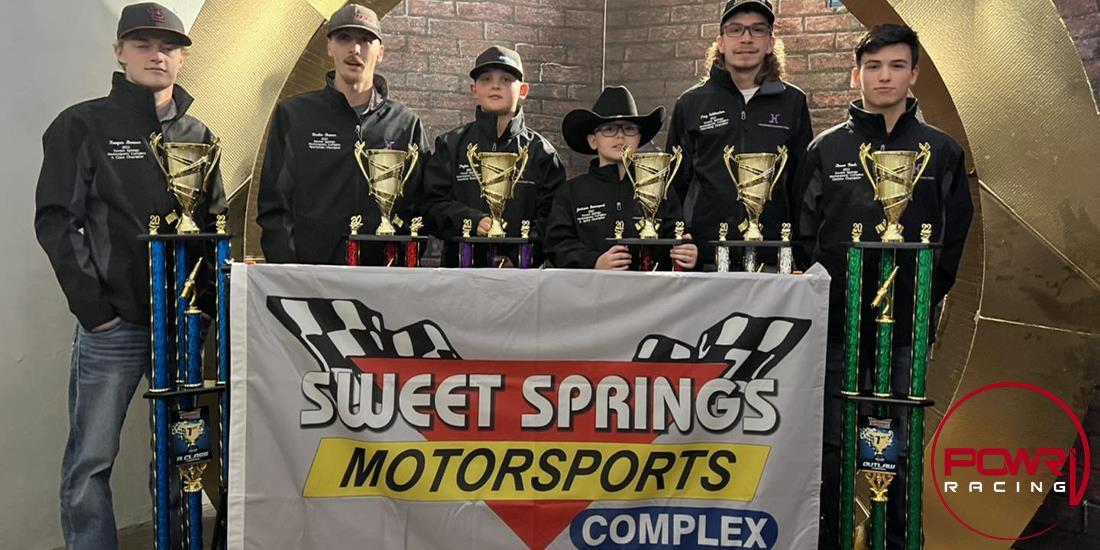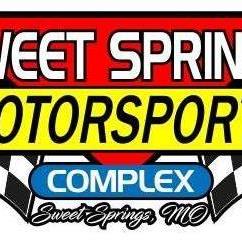 11/7/2022
Sweet Springs Motorsports Complex
---
Sweet Springs Motorsports Complex Celebrates 2022 Competitors
Sweet Springs, MO. (11/7/2022) Celebrations of the competitional standards and yearly achievements of the weekly racing at Sweet Springs Motorsports Complex would take center stage on Saturday, November 5th at the Sweet Springs Restoration Foundation with drivers and family members honoring the on-track achievements of 2022.
Kicking the evening off with a social happy hour, the awards ceremony for SSMC would honor champions and rookie-of-the-year in weekly divisions as well as commemorate the top ten in the season standings for each class.
A-Class: 1. Keegan Brewer, 2. Peyton White, 3. Waylon Phillips(ROY), 4. Jackson Frisbie, 5. Hunter Creason, 6. Aaron Jesina, 7. Carter Holt, 8. Brett Combs, 9. Anthony Salmons, 10. Kyle Gray.
Outlaw: 1. Chase Koch, 2. Kryan Keith, 3. Hunter Creason, 4. Chris Koch.
Restrictor: 1. Peyton White, 2. Logan Lunsford(ROY), 3. Landon Jesina, 4. Dale Johnston, 5. Shali Buck, 6. Hayden Alberson, 7. KC Sparks, 8. Kooper Kelly, 9. Brody Hibdon, 10. Levi Hinck.
Community Bank Non-Wing: 1. Trey Schleicher, 2. Chris Koch, 3. Quinn Jones, 4. Hunter Creason, 5. Simon Pequeno(ROY), 6. Brian Lunsford, 7. Braden Knipmeyer, 8. Allan Koch, 9. Toby Mullins, 10. Garrett Feller.
Junior Sprints: 1. Jackson Davenport, 2. WJ Campbell, 3. Blainey Woods, 4. Liam Barton, 5. Gunner Griffin, 6. Dylan Morrison, 7. Bronson Gilbert, 8. Cale Martin, 9. DJ Beach, 10. Bradley Berryman.
Sportsman: 1. Dustin Shaner, 2. Jared Bledsoe, 3. Dwayne Loesing, 4. Holden Ballinger, 5. KR Stolfus, 6. Tom Loesing, 7. Brandi Shaw, 8. Kent Carter, 9. Jarid King, 10. Ray Bledsoe.
Sweet Springs Motorsports Complex would like to Congratulate all competitors while Thanking all drivers and families for a fun 2022, SSMC is currently working on the full 2023 season schedule to be released in the upcoming weeks.
For more information on such as points, driver profiles, and track data visit www.sweetspringsraceway.com or on social media platforms | 12917 Saline 127 Hwy Sweet Springs, MO 65351.
Back to News