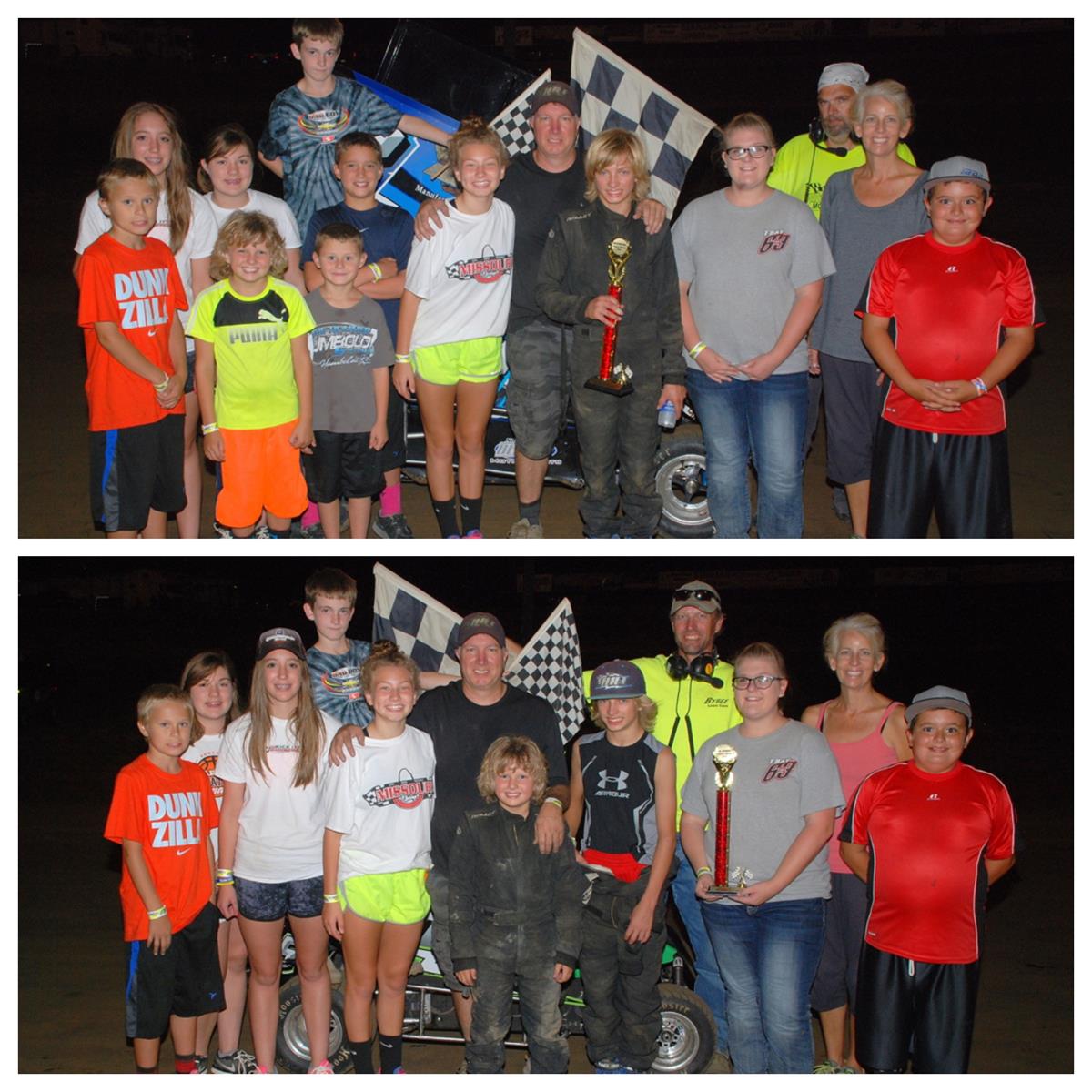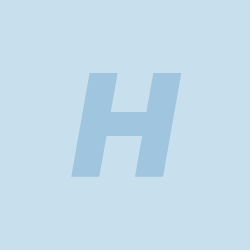 8/25/2015
---
Howard Racing Team Decisively Takes Ninth and Tenth Wins
(Photo by Hale Photography)
SWEET SPRINGS, Mo. – The year keeps getting better for Stilwell, Kan. brothers Luke and Blake Howard, who both charged from the tail of their races on Saturday night to both earn victories. The "Redd Davidson Classic" at Sweet Springs Motorsports Complex showcased a night of special events, and the duo capitalized to earn their fourth and sixth wins of the year, respectively. For Blake, it comes as his fifth consecutive triumph, having won each race in his division at the sixth-mile oval since July 18.
Starting the night with preliminary heat race competition, Blake was up first in the junior sprint division. 12 cars in that class set up two heats, from which Blake would take the green from third in heat two. The youngster moved his No. 5H VooDoo Chassis forward one position to finish second. In the restrictor class, 14 competitors signed in. In heat one of two, Luke one-upped his younger brother and took the win after starting fourth.
Both going from outside row six in their main events, Blake found his journey to the front easier than his brother would later see. Taking just three laps to run down the leader, Howard made his move in turn one on lap four, but a caution relegated him back to second for the restart. Remaining steadfast, he rocketed to the top spot when racing resumed. Two more cautions slowed the pace, including one on lap 18 of 20, but Howard was never challenged on his way to the checkered.
Later, "Lightning" Luke set out to match his brother's effort in a 50-lap battle, which specified for caution laps to be scored. After a caution on the opening start, Luke rallied on the restart to pick off an incredible eight cars around the top side of the speedway to take over fourth on lap one. By lap four, Howard had amassed two more positions to earn second. A sizeable gap between he and the leader was cut down by a lap-ten caution. Another ten laps would be completed under yellow before returning to racing. A lapped car in line between the top two was quickly dispatched on the restart. Just after the crossed flags were shown to signify the halfway point, Howard calculated his pass for the lead, and attacked in turn one on lap 27 to lead the field. With one more lap complete, Howard led the pack back to the green flag. Two more cautions slowed the field, but no one could come close enough to pose a threat, and Howard earned his team their second win of the night.
With a driver's 13 best races counting toward the season point standings, Luke finds himself in a much tighter battle with Gunner Ramey, who sits just nine points back in the restrictor class. Blake holds a much more significant lead in the junior sprints, with a 126-point advantage over Aubrey Smith. Six races remain for drivers to earn points toward the championship standings.
Howard Racing Team would like to thank Canyon Stone, Cash Kid Digital Studios, Fairfield Motor Sports, Beard Motorsports, Nathan Benson Motorsports, and AdvanTec Dyno Services for their continued support.
Howard Racing Team is next scheduled to compete on August 29 at Sweet Springs Motorsports Complex in Sweet Springs, Mo. with Luke in the No. 2 600cc restricted micro sprint entry, and Blake in the No. 5H junior sprint entry.
Quick Results
Luke: August 22 – Sweet Springs, MO – 600cc Restrictor – Heat: 1st (4); Feature: 1st (12)
Blake: August 22 – Sweet Springs, MO – Junior Sprint – Heat: 2nd (3); Feature: 1st (12)
2015 Stats
Luke: 14 races, 14 features, 4 wins, 13 top fives, 13 top tens, 1 DNF
Blake: 13 races, 13 features, 6 wins, 12 top fives, 13 top tens, 0 DNFs
---
Article Credit: Redbeard Promotions
Back to News