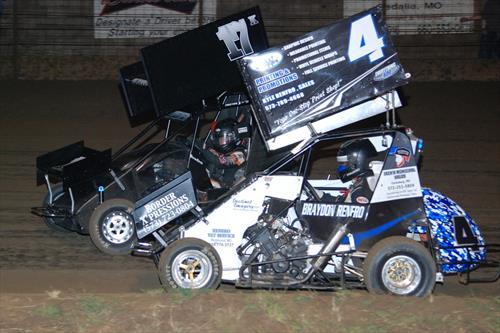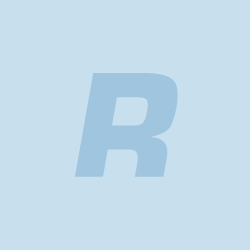 9/1/2015
---
Renfro Takes Consecutive Top-Fives at Sweet Springs
(Photo by Hale Photography)
SWEET SPRINGS, Mo. – Though he has encountered his fair share of hard luck in the 2015 season, Braydon Renfro has put together sturdy efforts on the sixth-mile Sweet Springs Motorsports Complex as of late. Coming off a third-place finish at the Redd Davidson Classic, Renfro tallied another top-five on Saturday evening.
17 restricted micro sprints entered the pits for the night's events, aligning two heat races. Starting in fifth, Renfro could not progress forward and finished fifth.
Though the car count was the highest of the season, the lap count for the feature was still cut from the usual 30 to 25. Starting 10th, Renfro fell back in the earliest circuits, but soon came rallying. Taking the ninth position on lap ten, he then took advantage of two competitors making contact and swiftly passed both to take seventh. A yellow with eight to go moved him up to sixth for the restart. A brief battle with teammate Gunner Ramey put Renfro, of Tipton, Mo., into fifth momentarily. Ramey would ultimately retake the spot as Renfro dropped back to seventh on lap 22. Rebuilding momentum, he narrowly took back the final spot in the top-five just before reaching the checkered flag.
Renfro would like to thank BW Graphics, Jack's Municipal Sales, Dennis Devine and Associates Real Estate, Comfort Inn, Finish Line Dump Truck Services, Border Xpressions, Instinct Imagery, and Renfro Vet Service, as well as his family and crew for their continued support.
Renfro is next scheduled to compete on September 5 at Sweet Springs Motorsports Complex in Sweet Springs, Mo. in the No. 4 600cc micro sprint entry.
Quick Results
August 29 – Sweet Springs, MO – 600cc Restrictor – Heat: 5th (5); Feature: 5th (10)
Season Stats
12 races, 12 features, 1 win, 5 top fives, 9 top tens, 3 DNFs
Social Media
Facebook: https://www.facebook.com/pages/Braydon-Renfro-Racing/649869155083329
Twitter: https://twitter.com/renfurno4
Instagram: http://www.instagram.com/50_shades_of_bray_4
---
Article Credit: Redbeard Promotions
Back to News