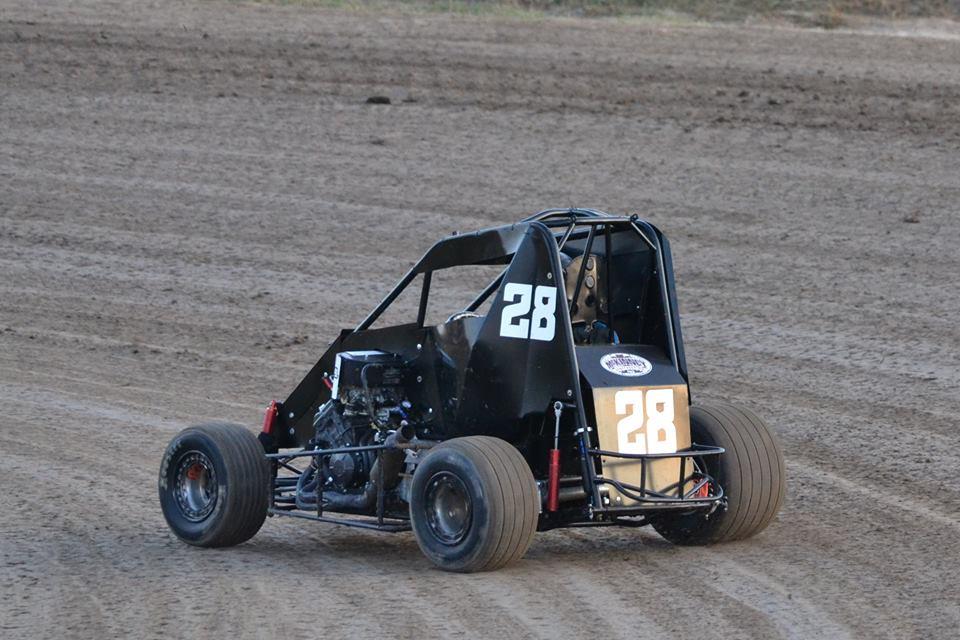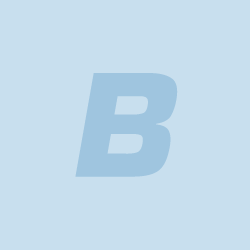 9/10/2015
---
Boyles Stages Impressive Finishes in Ramey Machine
(Photo by Jeff Cooley)
WASHINGTON, Kan. – Since coming on as the driver of Ramey Racing's new nonwing micro sprint in mid-July, Clinton Boyles has quickly proven that the pair will be front-runners in the division for the rest of the season. Recently, Boyles has posted a third and two sixth-place finishes in the No. 28, marred only by running out of fuel on lap 98 of the 100-lap Redd Davidson Classic race on August 22.
The latest weekend of racing for the Greenwood, Mo. native began at Sweet Springs Motorsports Complex on Saturday night. A full field of 24 nonwing entries set up three, eight-car heat races. In the final heat, Boyles started inside row two and fell back one spot to finish in fourth.
Lining up ninth on the feature grid, Boyles blistered toward the front on the start. Taking just the opening circuit to move into the top five, he pushed on and took over fourth on lap five. Shortly after, a red flag moved Boyles up to third. More trouble, this time when the race leader pulled to the infield, benefitted him and moved him to second place. Another Factor 1, driven by multi-time 2015 winner Quinton Benson, began battling with Boyles and took the spot away. Both soon passed the leader just after the halfway point. Another red with ten laps to go came after Boyles was overtaken for second, but he regained the spot two laps later. Ultimately, point leader Chris Koch had rallied from 18th on the grid to clear Boyles on lap 25, leaving him to finish third.
Sunday night was new for Boyles, racing with a new series at a new track. The Ramey team traveled west to Washington, Kan. to compete with the Jayhusker Series. The group chooses to run a two sets of heat races rather than one, and Boyles took advantage. With 17 cars in action, each set included two races apiece. The initial heat race challenged Boyles, and he was unable to improve on his sixth-place starting position. For round two, the 19-year-old paced the field around the fifth-mile oval but finished in the second position.
The tally of finishing points meant Boyles would start the main event from outside row five. Setting a blistering pace through the early laps, he was able to attain several positions in quick fashion. Reaching as high as fourth, entering too quickly on the low side allowed two competitors to make their way past. In the end, he couldn't regain the positions lost before the checkered flag waved.
Boyles would like to thank Aaron Moon with Moon Construction, and Hinchman Racing Uniforms, as well as his fans and family for their continued support.
Boyles is next scheduled to compete on September 11 at Valley Speedway in Grain Valley, Mo. in the No. 98 midget entry.
Quick Results
September 5 – Sweet Springs, MO – 600cc Nonwing – Heat: 1st (1); Feature: 3rd (9)
September 6 – Washington, KS – 600cc Nonwing – Heat 1: 6th (6); Heat 2: 2nd (1); Feature: 6th (10)
2015 Stats
9 races, 7 features, 1 win, 3 top fives, 5 top tens, 2 DNFs
Social Media
Twitter: www.twitter.com/cbtheenforcer
Facebook: www.facebook.com/clinton.boyles.5
Instagram: www.instagram.com/clinton_boyles
---
Article Credit: Redbeard Promotions
Back to News