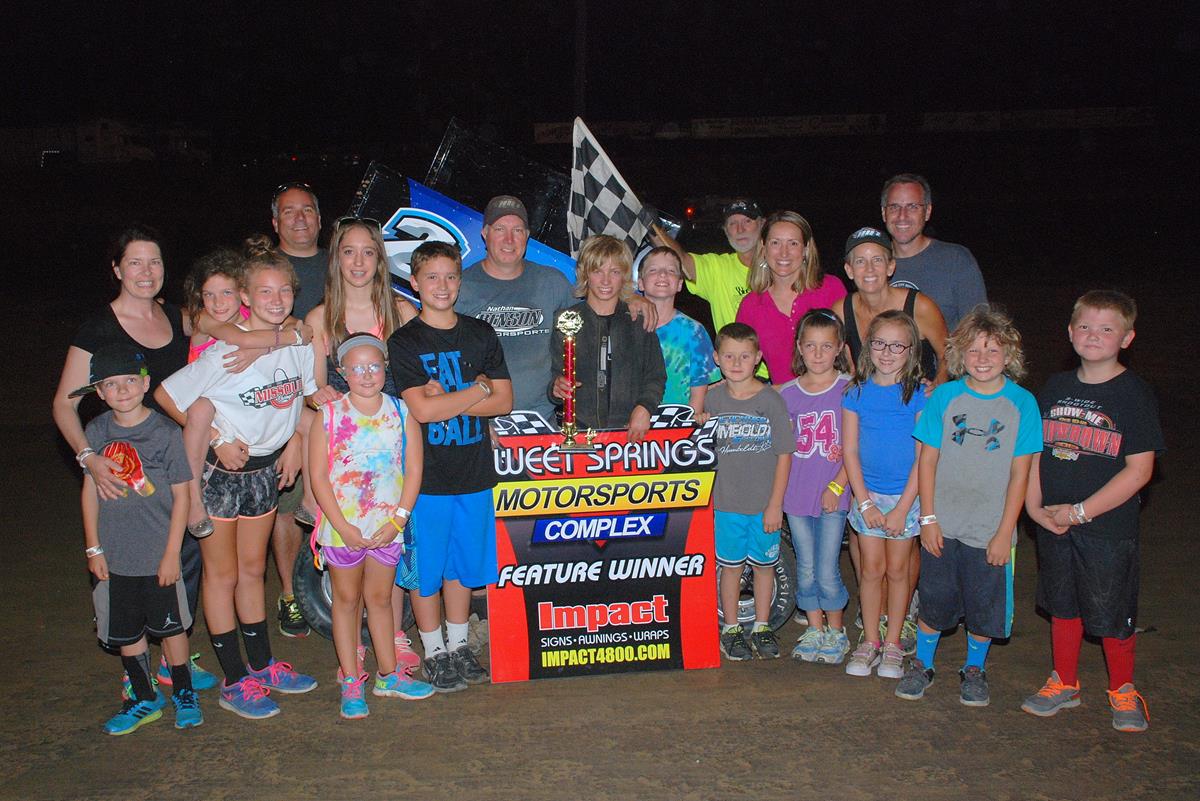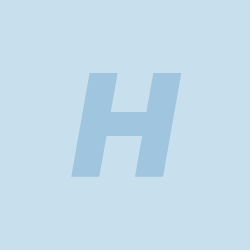 9/10/2015
---
Howard Racing Team Wins Number 11
(Photo by Hale Photography)
SWEET SPRINGS, Mo. – After failing to finish on August 29 after a mid-race collision, Luke Howard was hungry. After his younger brother Blake didn't finish his race after flipping earlier in the night, he was even more determined to take a strong result. He did just that on Saturday night, collecting his fifth winner's trophy of the year, and his team's 11th this season.
The night began first for the eldest brother, among 17 competitors in Sweet Springs Motorsports Complex's restrictor division. Starting outside row two in the first of two heat race events, "Lightning" Luke gained two positions to finish second. Shortly thereafter, the "Thunder" rolled when Blake, competing in the 11-car junior sprint class, came from the tail of heat two and picked up the win.
With the order reversed for the main events, Blake was first to take the track, rolling out in the 11th and final spot on the grid. A blistering pace into the top five in the first four laps was quickly dashed when he swerved to avoid a spinning car and toppled his VooDoo Chassis on its side, causing a red flag. Damage to the wing appeared to be slight at first, but once the No. 5H refired, the wing came loose and ultimately put Blake out of the event, crediting him with ninth place.
To round out the night for Howard Racing Team, Luke took the green flag in the 30-lap restrictor race from outside row six. Known for his ability to overtake several cars on starts, he captured five positions on the opening circuit. It took him just seven laps to move into the final podium spot, just before the race's sole yellow emerged. Seven more laps was all that was necessary for the 11-year-old, as he captured the point on lap 14. The remaining 16 circuits went off without a hitch and the Stilwell, Kan. native earned his spot in the winner's circle.
In the season points standings, both drivers hold the lead in their respective divisions. Luke carries a 71-point advantage, while Blake is 101 points up on second place. Four points races remain at the Sweet Springs oval.
Howard Racing Team would like to thank Canyon Stone, Cash Kid Digital Studios, Fairfield Motor Sports, Beard Motorsports, Nathan Benson Motorsports, AdvanTec Dyno Services, and Schure Built Suspension for their continued support.
Howard Racing Team is next scheduled to compete on September 12 at Sweet Springs Motorsports Complex in Sweet Springs, Mo. with Luke in the No. 2 600cc restricted micro sprint entry, and Blake in the No. 5H junior sprint entry.
Quick Results
Luke: September 5 – Sweet Springs, MO – 600cc Restrictor – Heat: 2nd (4); Feature: 1st (12)
Blake: September 5 – Sweet Springs, MO – Junior Sprint – Heat: 1st (5); Feature: 9th (11)
2015 Stats
Luke: 16 races, 16 features, 5 wins, 14 top fives, 14 top tens, 2 DNFs
Blake: 15 races, 15 features, 6 wins, 13 top fives, 14 top tens, 1 DNF
---
Article Credit: Redbeard Promotions
Back to News