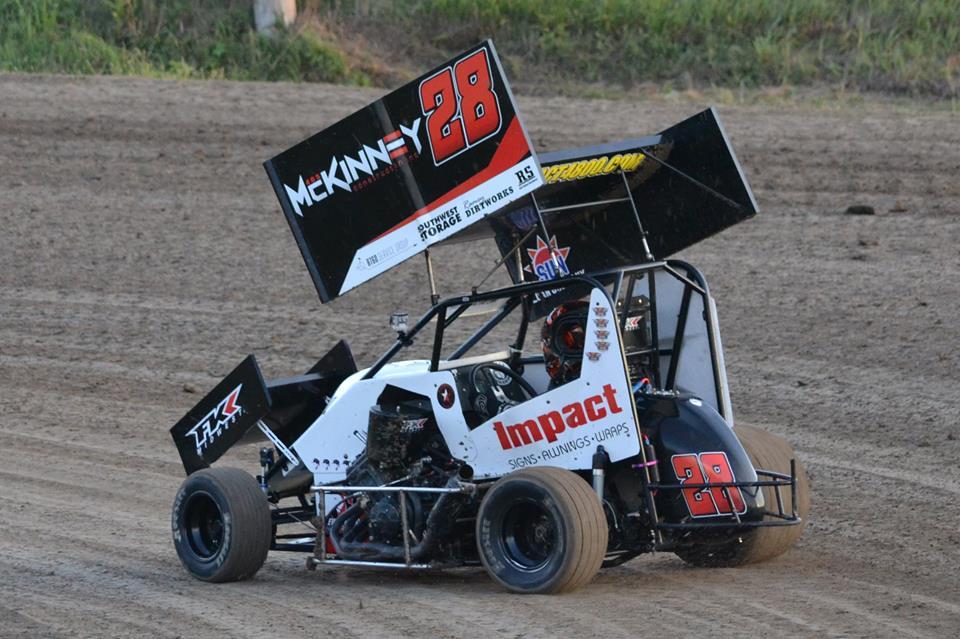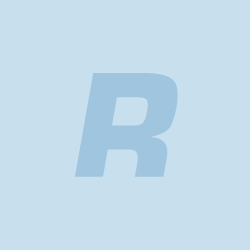 9/10/2015
---
Ramey Takes Sweet Springs Runner-Up, Third at Washington
(Photo by Jeff Cooley)
SWEET SPRINGS, Mo. – Though his win streak has been cooled off as of late, there's no mistaking that Gunner Ramey has held a high level of consistency on the track. The 13-year-old driver has finished inside the top five in ten consecutive races dating back to July 4, and in 18 of his 20 races thus far in 2015. Ramey continued his streak over the Labor Day weekend, posting finishes of second and third.
Night one of the weekend put Ramey at Sweet Springs Motorsports Complex on Saturday night to continue his effort to capture a points championship. 17 restrictor class cars made up the field, divided into two heat races. From outside row two of heat one, Ramey made quick work of the competition and powered to the win.
Slated to go from 13th on the grid, Ramey picked off five cars in the first five laps to move to eighth. In two more laps, he commandeered the fourth spot. Maneuvering the Pace Chassis No. 28 high and low on the sixth-mile speedway, he charged into second on lap 25, but time would run out before catching the leader would be possible.
Sunday night, Ramey set out for action in his first outlaw micro race. His first career start with the Jayhusker Series came at Washington Speedway in Kansas, following a 4.5 hour drive west. 14 winged micro sprints entered the gates of the fifth-mile, and two sets of two heat races were on tap first. Throughout the night, the narrow racing line made passing difficult. In his first heat race, Ramey started and finished in second. The following race went off similarly, as he'd start and finish third.
The two solid results earned Ramey the outside front row starting position for the main event. He confiscated the lead on the start and tried to build a gap between he and second, but his foe stayed close. Two early cautions reverted Ramey to the lead after being passed immediately before. At the halfway point, he could no longer hold on to the top spot, and fell to second. A caution followed, but this time, another lap had been completed and Ramey restarted in second. Remaining there for several more circuits, the white flag emerged as he dropped one more position. At the checkered, Ramey held on to net the final stair of the podium.
Ramey would like to thank Impact Signs Awnings & Wraps, Sure Coat Powdercoating, Rob Sneed Shorthorns, McKinney Construction, Ramey Dirtworks, Southwest Storage, 8760 Service Group, Rod End Supply, Factory Kahne Midwest, MYCHRONTOM, and Quick Engineering, as well as his family and the Renfro, Houston, and Cornell families for their continued support.
Ramey is next scheduled to compete on September 12 at Sweet Springs Motorsports Complex in Sweet Springs, Mo. in the No. 28 600cc micro sprint entry.
Quick Results
September 5 – Sweet Springs, MO – 600cc Restrictor – Heat: 2nd (5); Feature: 4th (11)
September 6 – Washington, KS – 600cc Outlaw – Heat 1: 2nd (2); Heat 2: 3rd (3); Feature: 3rd (2)
2015 Stats
20 races, 20 features, 6 wins, 18 top fives, 19 top tens, 0 DNFs
Social Media
Facebook: http://www.facebook.com/RameyRacing28
Twitter: http://www.facebook.com/28Ramey
Instagram: http://www.instagram.com/g_ramey28
---
Article Credit: Redbeard Promotions
Back to News