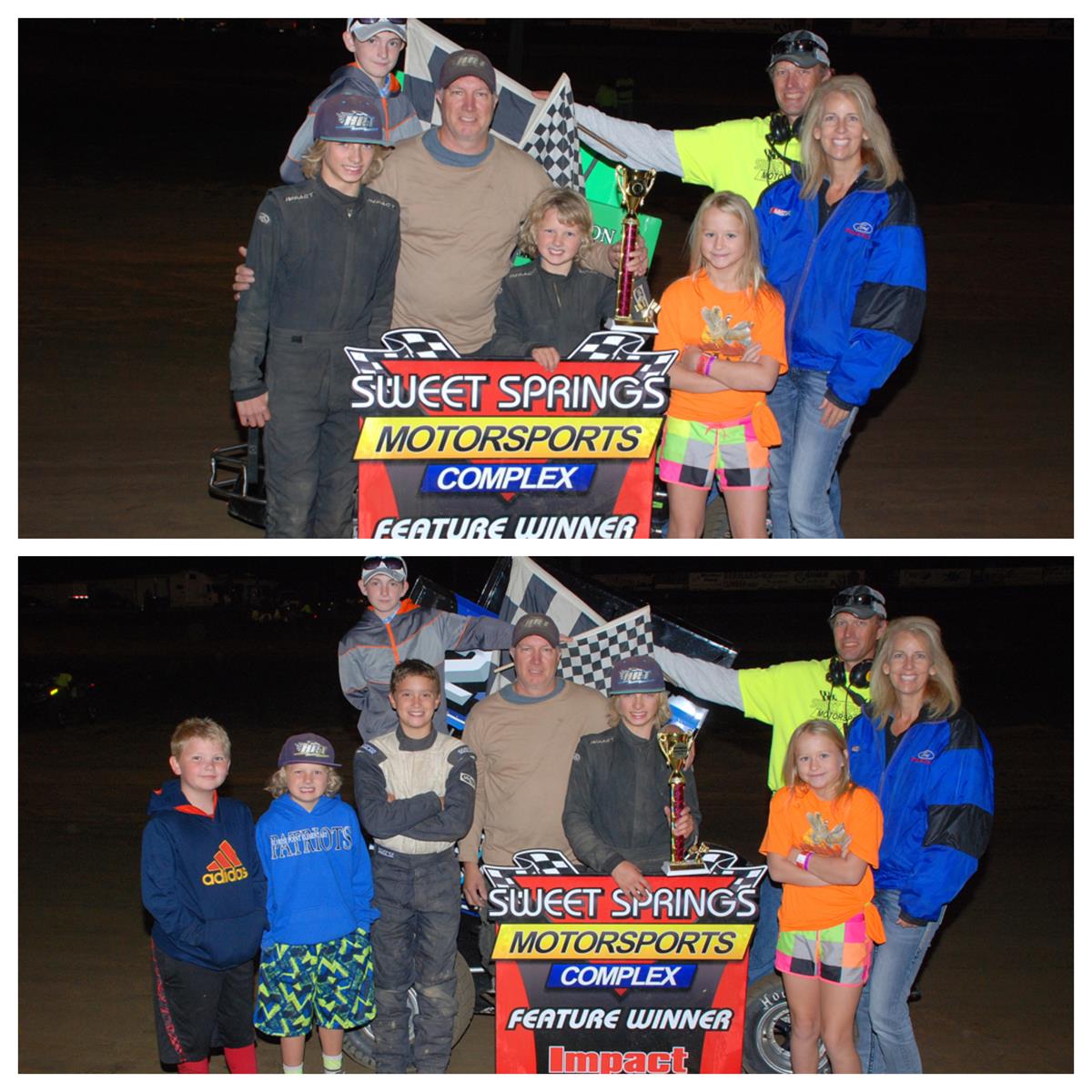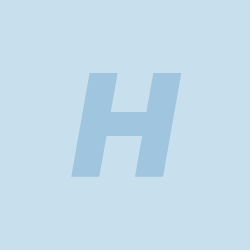 9/23/2015
---
Howard Racing Team Locks Up Two Championships
(Photo by Hale Photography)
SWEET SPRINGS, Mo. – A weekend off is well-deserved for two Stilwell, Kan. racers. Brothers Luke and Blake Howard both earned feature wins on Saturday night to push their individual totals to seven apiece and 14 wins combined. Those victories secured each driver a season points championship at Sweet Springs Motorsports Complex; Howard Racing Team will take some time off and look forward to the prestigious Show-Me Showdown event the second weekend of October to round out their season.
Saturday, the sixth-mile oval hosted 16 entries apiece in Luke's restrictor division and Blake's junior sprint division. From outside row one of his heat, Luke snagged the lead on the start and led all ten laps to take the checkered flag. Blake would encounter some tribulations in his heat race, however; a lap-six incident moved him back from a battle for second to a sixth-place finish.
The caution-riddled junior sprint main event, scheduled for 20 laps, began with Blake starting last of the 16 cars. Some astute driving put him up to fourth place just two laps into the event, before a trio of yellow flags slowed the pace. After gaining one position during that period, the longest stretch of green flag racing would follow. Howard's VooDoo Chassis No. 5H took advantage of contact between the top two, passing both and taking the lead on lap 10. Seven more cautions would plague the event, but Howard was never seriously challenged en route to victory.
For Luke, the restrictor feature would begin from 11th on the grid. Usually a quick starter, he found himself up just two positions by lap five. Following a caution on lap eight, Howard was up to fifth and going for more. Dispatching two cars on lap 10 and another on lap 12 advanced the Yamaha-powered Pace Chassis into second place. Howard reeled in Lincoln, Neb. leader Trey Gropp, making his move on the 17th circuit to take the point. Two more late cautions allowed Gropp to contest for the lead, but Howard never relented and preserved the win.
Howard Racing Team would like to thank Canyon Stone, Cash Kid Digital Studios, Fairfield Motor Sports, Beard Motorsports, Nathan Benson Motorsports, AdvanTec Dyno Services, and Schure Built Suspension for their continued support.
Howard Racing Team is next scheduled to compete in the "Show-Me Showdown" on October 8-10 at Sweet Springs Motorsports Complex in Sweet Springs, Mo. with Luke in the No. 2 600cc restricted micro sprint entry, and Blake in the No. 5H junior sprint entry.
Quick Results
Luke: September 19 – Sweet Springs, MO – 600cc Restrictor – Heat: 1st (2); Feature: 1st (11)
Blake: September 19 – Sweet Springs, MO – Junior Sprint – Heat: 6th (4); Feature: 1st (16)
2015 Stats
Luke: 18 races, 18 features, 7 wins, 16 top fives, 16 top tens, 2 DNFs
Blake: 17 races, 17 features, 7 wins, 15 top fives, 16 top tens, 1 DNF
---
Article Credit: Redbeard Promotions
Back to News