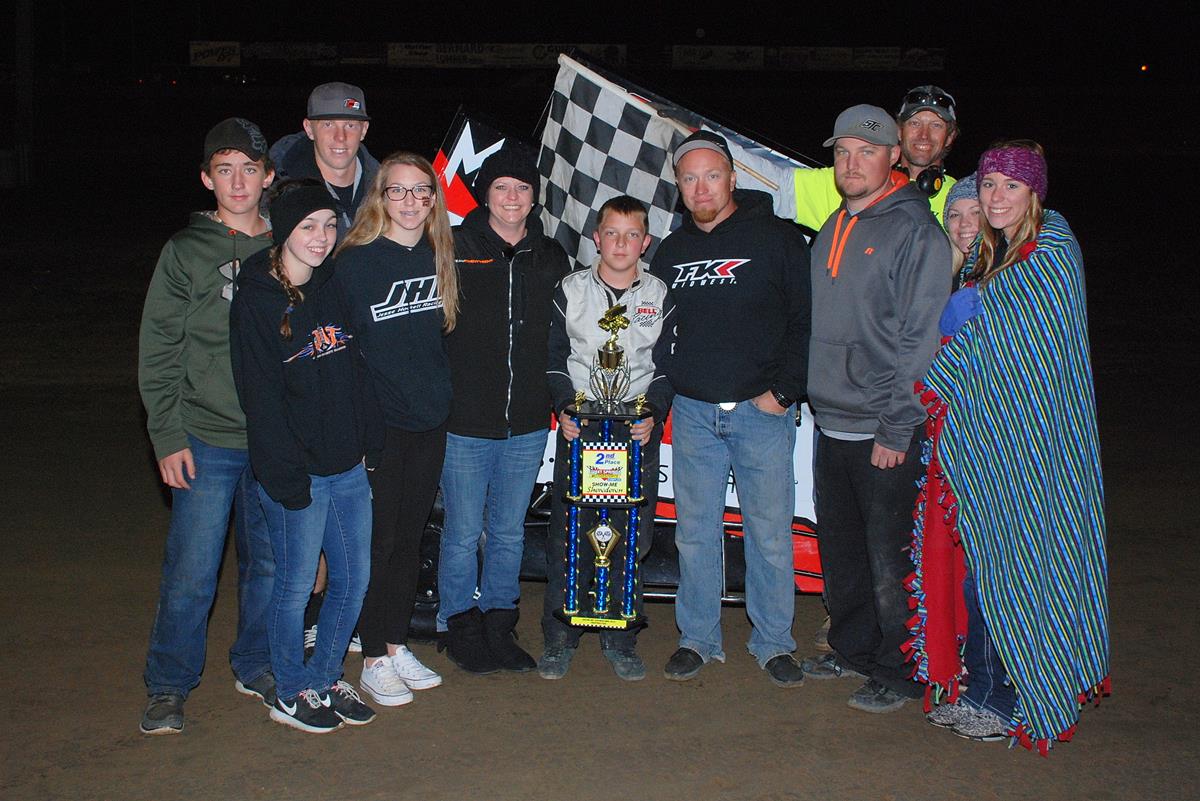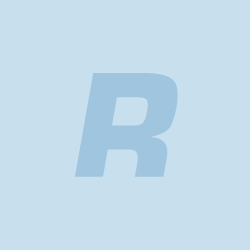 10/16/2015
---
Ramey Tallies Two Seconds at Show-Me Showdown
(Photo by Hale Photography)
SWEET SPRINGS, Mo. – With just two events left this season, Gunner Ramey shows no signs of slowing down on his spectacular season. The Sedalia, Mo. native earned his 24th and 25th top ten finishes of the year last weekend, while competing in only 27 events to date. The occasion was Sweet Springs Motorsports Complex's Show-Me Showdown, in which Ramey finished seventh last season. The weekend would result in podium finishes in preliminary competition as well as in the Saturday night main event.
The first night of action, on Friday, began with qualifying; all 22 cars raced the clock, and Ramey logged a 13.345-second lap to finish sixth on the chart. Full inversion for heat races put Ramey starting outside row three in his eight-lap heat race. He charged forward four positions en route to a second-place finish, earning him a start in one of two qualifiers. There, Ramey started third, and was first to the line by nearly a full straightaway when the checkered waved.
For the 25-lap preliminary feature, Ramey's redraw put him on the pole. Taking the lead early, he looked poised to take the win. Clicking off several fast laps, the Pace Chassis No. 28 didn't take long to catch the tail end of the 21-car field. Choosing the wrong line just one corner in lapped traffic was all it took to surrender the lead, as the second-place driver was closing in and capitalized on the error. Ramey toiled to regain the top spot, but ultimately came home in second.
Locked into the main event on Saturday, Ramey had only that event to compete in. Redrawing the "3" pill, he'd be going from inside row two. Ramey dropped to fourth early, running in that position for several laps. Ramey was able to rally into second just past halfway, behind Friday night's winner who started second. A thin strip of rubber began to lay around the middle of the speedway about ten laps into the race, and the leader found the rubber first. Ramey tried to reel in the leader through lapped traffic, but to no avail. With multiple lapped cars between the pair on both restarts at lap 16 and 28, Ramey was unable to track him down. Ultimately, he'd take his second runner-up finish of the weekend to conclude his season at the sixth-mile, earning second-place in points with five wins and 16 podium finishes and no DNFs in 22 restrictor class races there, as the only driver to complete every lap this season.
Ramey would like to thank Impact Signs Awnings & Wraps, Sure Coat Powdercoating, Rob Sneed Shorthorns, McKinney Construction, Ramey Dirtworks, Southwest Storage, 8760 Service Group, Rod End Supply, Factory Kahne Midwest, MYCHRONTOM, and Quick Engineering, as well as his family and the Renfro, Houston, and Cornell families for their continued support.
Ramey is next scheduled to compete on October 23-24 at Port City Raceway in Tulsa, Okla. in the No. 28 600cc micro sprint entry.
Quick Results
October 9 – Sweet Springs, MO – 600cc Restrictor – Qualifying: 6th; Heat: 2nd (6); Qualifier: 1st (3); Feature: 2nd (3)
October 10 – Sweet Springs, MO – 600cc Restrictor – Feature: 2nd (3)
2015 Stats
27 races, 27 features, 6 wins, 18 podiums, 24 top fives, 25 top tens, 0 DNFs
Social Media
Facebook: http://www.facebook.com/RameyRacing28
Twitter: http://www.facebook.com/28Ramey
Instagram: http://www.instagram.com/g_ramey28
---
Article Credit: Redbeard Promotions
Back to News