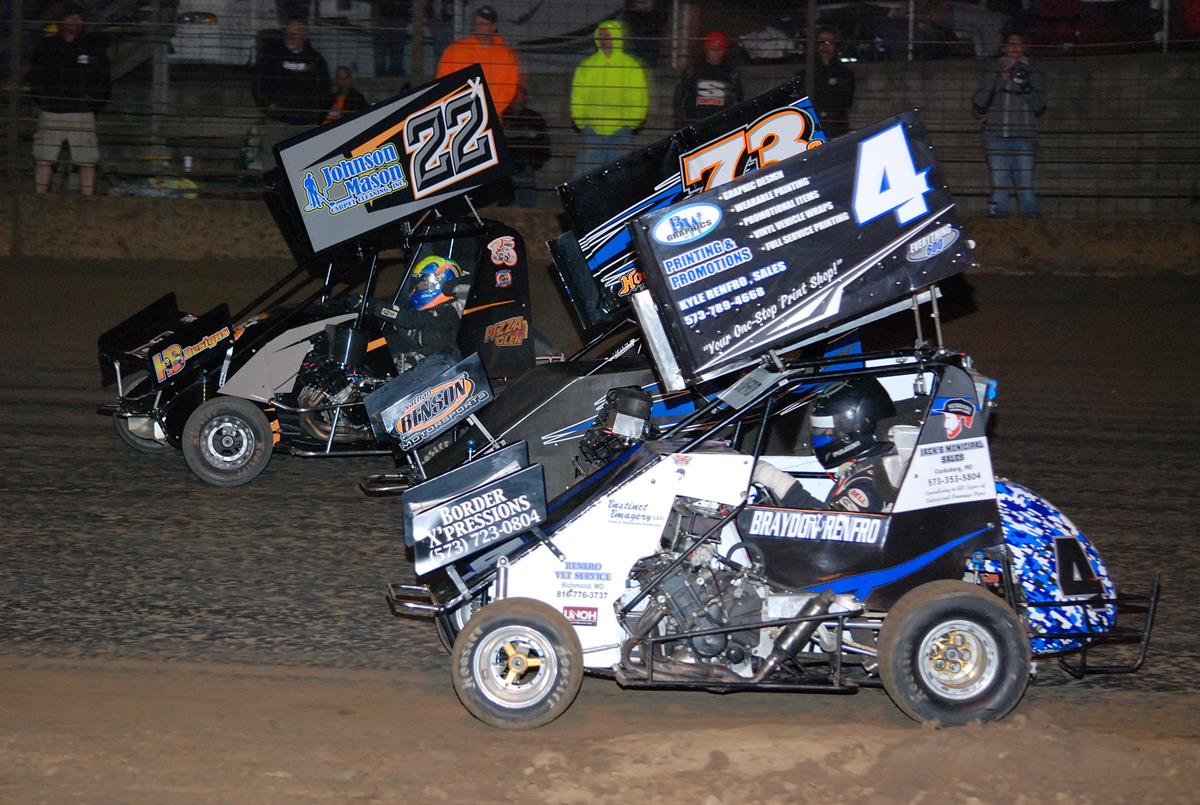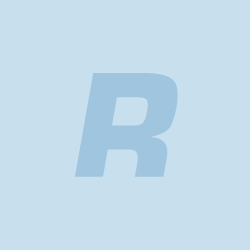 10/16/2015
---
Renfro Finishes Seventh After Cut Tire To Conclude 2015 Season
(Photo by Hale Photography)
SWEET SPRINGS, Mo. – Luck just hasn't been on Braydon Renfro's side this season, and unfortunately, the Show-Me Showdown was no different. The annual event at Sweet Springs Motorsports Complex saw Renfro nearly take a top-five finish in the finale, only to have that bid ended by a flat tire on the final lap, limping to the checkered in seventh.
With 21 other competitors in action in the restricted division, Renfro started the night with a less-than-ideal qualifying lap, stopping the clock in 14.003 seconds, just 18th quick. Rebounding with a fourth-place finish in heat race action allowed Renfro to move to the second of two qualifier races, where he shined. Starting sixth, he bided his time in the 12-lap race to earn three positions and a third-place finish.
Starting 12th in the 25-lap preliminary main event, Renfro needed to finish inside the top eight to be able to redraw for a possible pole position on Saturday. A great move at the drop of the green was negated by a spin in turn two, when Renfro spun to avoid contact with another car spinning. Though known for his prowess on the high side of the speedway, Renfro used the low side for much of his rally back toward the front. Putting the car wherever he saw fit, he came from the 22nd position to finish in eighth.
Confident in the car after the previous night's march from the back, Renfro would be starting 4th in Saturday's 30-lap finale after grabbing that pill number in the redraw. After taking over third on the start, Renfro sped around the track but couldn't make his way past the car in second. Just past halfway, the brakes started going away on Renfro's Factor 1 Chassis No. 4. He pushed the car too hard into turn three and spun to a stop with 16 laps in the books. Over the next 12 laps, Renfro made a charge through numerous lapped cars and passed several more for position. Following the final yellow with two laps remaining, Renfro restarted the sixth spot. With a lapped car between he and fifth place, he made an attempt to pass immediately as the green flag flew. Contact in turn one cut a hole in his right rear tire, losing him one position instead of gaining it. Able to hobble his machine to the checkered, Renfro notched a seventh-place result.
Renfro would like to thank BW Graphics, Jack's Municipal Sales, Dennis Devine and Associates Real Estate, Comfort Inn, Finish Line Dump Truck Services, Border Xpressions, Instinct Imagery, and Renfro Vet Service, as well as his family and crew for their continued support.
Quick Results
October 9 – Sweet Springs, MO – 600cc Restrictor – Qualifying: 18th; Heat: 4th (2); Qualifier: 3rd (6); Feature: 8th (12)
October 10 – Sweet Springs, MO – 600cc Restrictor – Feature: 7th (4)
Season Stats
20 races, 18 features, 1 win, 2 podiums, 9 top fives, 15 top tens, 2 DNFs
Social Media
Facebook: https://www.facebook.com/pages/Braydon-Renfro-Racing/649869155083329
Twitter: https://twitter.com/renfurno4
Instagram: http://www.instagram.com/50_shades_of_bray_4
---
Article Credit: Redbeard Promotions
Back to News