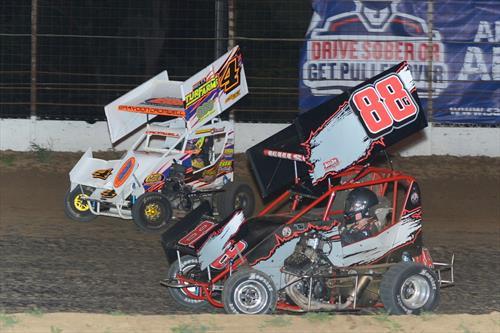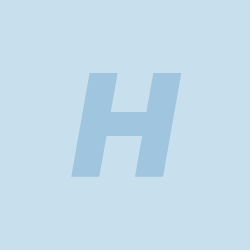 5/25/2016
---
Hulsey Makes Double-X Speedway Debut, Earns Best Outlaw Finish
(Photo by Hale Photography)
CALIFORNIA, Mo. – Through nine races thus far this season, Garrett Hulsey is continuing his climb through the micro sprint ranks, as he earned his top outlaw micro result on Sunday night after venturing out for his first appearance at Double-X Speedway in California, Mo. His fourth-place finish in that event followed double duty at Sweet Springs (Mo.) Motorsports Complex on Saturday; there, Hulsey picked up his best A-Class finish of the year, taking seventh, tacking on a 12th-place effort in the outlaw division.
Beginning at Sweet Springs with outlaw first of the six classes in action, Hulsey battled tooth and nail for position in the first heat race of the night. Struggling with the one-lane racing surface, he started and finished ninth. From fourth in his A-Class heat, Hulsey's machine fell over in turn one, causing a red flag. With minimal damage, he was able to restart at the tail and recapture one spot on lap two to finish fifth. With 30 entries in outlaw, there were enough for a B-Main, and Hulsey would have to come through it in order to qualify for the main event. Starting outside row two with the top five transferring, he powered his Pace Chassis into third when the green flag waved, but soon fell back to fourth and then into fifth with two laps left in the eight-lap race; Hulsey would hold onto the final transfer position for the finish.
The outlaw main event would come first on this night. From the 24th and final starting position, Hulsey had his work cut out for him in the 30-lapper. He was slow out of the gate, picking up just two spots by lap ten. However, a big break came just before halfway, as an incident between three cars warranted a caution, moving Hulsey from his 18th spot up to 15th. By the time the checkered waved, Hulsey had clawed his way up another three positions to 12th, a total charge of 12 spots.
Remaining for the night was the A-Class feature, also scheduled for 30 laps with all 21 cars able to start. In that race, the Lone Jack, Mo. resident would be starting near the front – outside of row two. Taking over third early on, Hulsey began to slip backward as the track surface became exceedingly slick. Falling to eighth by the midway point, he was able to regain the seventh spot before the completion of the race.
On Sunday afternoon, Hulsey's team made the decision to head east to try their hand at Double-X that evening for the first time. The low count of seven micro sprints gave Hulsey plenty of room to get accustomed to the high speeds that the quarter-mile provides. An unlucky pill draw put him starting last for the lone heat race, but he gained two positions to finish in fifth. The length of the main event would be cut to 12 laps due to the car count; starting from fifth, Hulsey took over the fourth position before the field began to spread out early. Unable to reel in the top three, he'd spend the remainder of the laps in fourth place, besting his Sweet Springs fifth-place run for the top outlaw run of his young career.
Hulsey would like to thank Nathan Benson Motorsports, Mike Schure at Schure Built Suspensions, Richard and Stanley Kreisel at AdvanTec Dyno Service, and Dave Byers at DDI Fab, as well as his family and fans for their continued support.
Hulsey is next scheduled to compete on May 28 at Sweet Springs (Mo.) Motorsports Complex in the No. 88G 600cc micro sprint entry.
Quick Results
May 21 – Sweet Springs, MO – 600cc Stock – Heat: 5th (4); Feature: 7th (4)
May 21 – Sweet Springs, MO – 600cc Outlaw – Heat: 9th (9); B-Main: 5th (4); Feature: 12th (24)
May 22 – California, MO – 600cc Outlaw – Heat: 5th (7); Feature: 4th (5)
2016 Stats
9 races, 9 features, 0 wins, 0 podiums, 2 top-fives, 4 top-tens, 1 DNF
Social Media
Facebook: www.facebook.com/garrett.hulsey.9
Twitter: www.twitter.com/garretthulsey88
Instagram: www.instagram.com/garretthulsey88g
---
Article Credit: Redbeard Promotions
Back to News