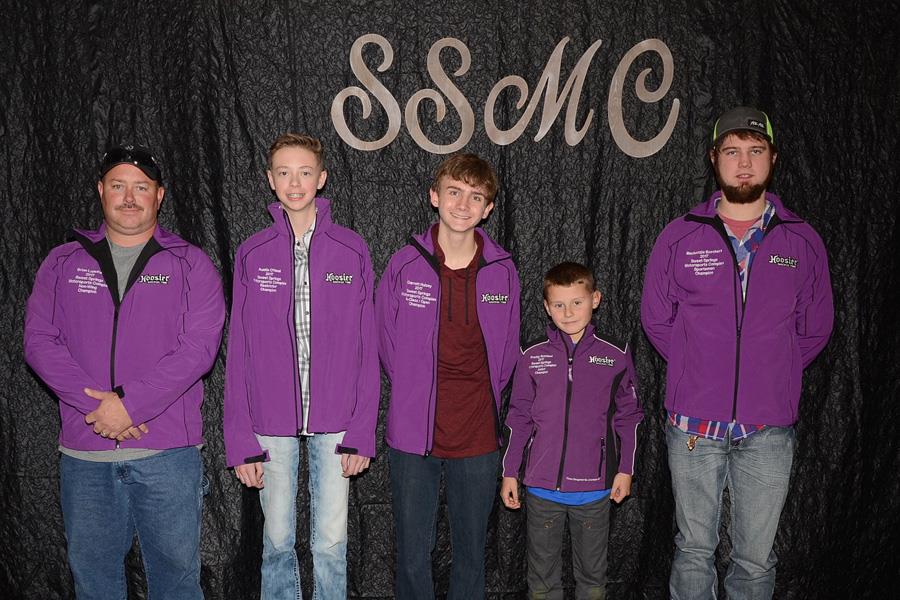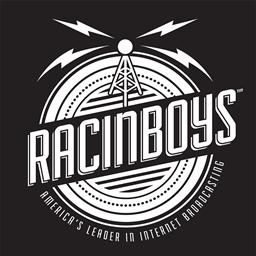 ---
Sweet Springs champs honored
By Chris Hale (Sweet Springs, MO) -- Sweet Springs Motorsports Complex put a period on another great season with a fun banquet.
There was good food, good friends and lots of awards. Everyone is looking forward to the 2018 race season!
PHOTO: Left to right Champions: Brian Lunsford, Non Wing. Austin O'Neal, Restrictor.. Garrett Hulsey won both the A class and the Outlaw class. Fast Freddy Rowland Junior class and Mackenzie Borchers Sportsman class--CREDIT: Chris Hale
Final points for 2017.
Non Wing
1 Brian Lunsford
2 Trey Gropp
3. Nathan Brookshier
4 Blake Bennington
5. Gunner Ramey
6. Kenton Brewer
7 Dwayne Benson
8. Allan Koch
9. Quinton Benson
10. Chase Porter
Most improved: Gunner Ramey
Rookie of the year: Trey Gropp
Sportsman class
Mackenzie Borchers
Bill Killion
Noah Killion
Daryl Perkins
Jeff Ballinger
Roger Newcomer
Cole Graham
Dustin Shaner
Marcus Mendez
Robert Bakert
Most improved: Makenzie Borchers
Rookie of the year:Jeff Ballinger
Junior Sprints
Freddy Rowland
Dane Palmer
Garrett Benson
Chasity Younger
Natalie Doney
6 Levi Hinck
Jack Thomas
Remington Butolph
Trey Sharp
Megan Thomas
Most improved: Garrett Benson
Rookie of the year: Natalie Doney
Winged Stock Class
Garrett Hulsey
Chase Porter
3 Tyler Rennison
Quinn Jones
Trey Gropp
Kenton Brewer
Vance Weber
Riley Goodno
Samuel Wagner
Eric Perkins
Most improved: Tyler Rennison
Rookie of the year: Trey Gropp
Restrictor
Austin O'Neal
Aubrey Smith
Braden Knipmeyer
Brody Bay
Ava Gropp
Keegan Brewer
Xavier Doney
Wyatt Siegel
Cale Schaaf
Tyler Kukendall
Most improved: Austin O'Neal
Rookie of the year: Ava Gropp
Outlaw
Garrett Hulsey
Willie Urish
Jesse Crank
Stanley Kreisel
Tyler Rennison
Chase Porter
Riley Goodno
Jack Wagner
Nathan Brookshier
Justin Johnson
Most improved: Garrett Hulsey
Rookie of the year: Riley Goodno
---
Submitted By: Kirk Elliott
Back to News