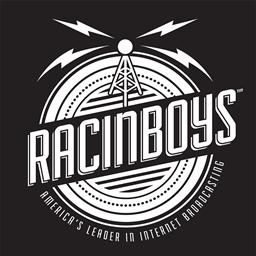 ---
Urish, Koch, Williams score at Sweet Springs
By Chris Hale (Sweet Springs, MO) -- With the temperature in the upper 90's and high humidity, our fans, drivers and crews once again proved that they are dedicated to the sport. With 84 entries from 6 states including 3 from Texas we had another action-packed night of racing.
Veteran racer Willie Urish beat a hard charging Quinn Jones for the Winged Outlaw main, with Travis Rewerts coming in third.
PHOTO: Sportsman classwinner Vince Williams--CREDIT: Chris Hale
Braden Knipmeyer continued his dominance in the Restrictor class by winning his 6th main event this season. Once again Xavier Doney followed Knipmeyer across the line. Wyatt Siegel rounded out the podium.
Kearney's Austin O'Neal won the A class main. Cale Schaaf finished 2nd with Chris Koch in the 3rd spot.
Chris Koch had a hard battle with Kyle Gray and Quinton Benson in the Non Wing main. Koch came out on top with Gray 2nd and Benson 3rd.
Freddy Rowland got another win in the Junior class with Jack Thomas and Natalie Doney close behind.
In a rare appearance in the Sportsman class, Vince Williams jumped into the Perkin's Racing 69 car and was the class of the field. His car owner Eric Perkins came home 2nd with Robert Bledsoe getting 3rd.
We will be racing again next Saturday night. Come early and don't miss a single lap of action!
For more information go to http://www.sweetspringsraceway.com
6/16/2018 at Sweet Springs Motorsports Complex
Outlaw
A Feature 1 (25 Laps): 1. 15U-Willie Urish, [2]; 2. 17-Quinn Jones, [5]; 3. 23T-Travis Rewerts, [3]; 4. 4C-Brendon Clark, [7]; 5. 32K-Jamie Keltz, [8]; 6. 35-Aubrey Smith, [1]; 7. 23P-David Pruett, [9]; 8. 1S-Dustin Shaner, [13]; 9. 4O-Jake Heaton, [11]; 10. (DNF) 27J-Justin Johnson, [10]; 11. (DNF) 11-Austin O'neal, [4]; 12. (DNF) 35K-Kevin Patton, [12]; (DQ) 14S-Trey Schleicher, [6]
Heat 1 (10 Laps): 1. 35-Aubrey Smith, [3]; 2. 14S-Trey Schleicher, [1]; 3. 11-Austin O'neal, [5]; 4. 17-Quinn Jones, [7]; 5. 27J-Justin Johnson, [4]; 6. 35K-Kevin Patton, [2]; 7. 1S-Dustin Shaner, [6]
Heat 2 (10 Laps): 1. 15U-Willie Urish, [2]; 2. 23T-Travis Rewerts, [4]; 3. 4C-Brendon Clark, [1]; 4. 32K-Jamie Keltz, [3]; 5. 23P-David Pruett, [6]; 6. 4O-Jake Heaton, [5]
Restrictor
A Feature 1 (30 Laps): 1. 17K-Braden Knipmeyer, [4]; 2. 3D-Xavier Doney, [2]; 3. 18-Wyatt Siegel, [1]; 4. 5-Brody Bay, [5]; 5. 5T-Ryan Timms, [3]; 6. 33T-Madelyn Fritz, [6]; 7. 14B-Ace Bodenhamer, [10]; 8. 8K-Tyler Kuykendall, [16]; 9. 49-Tyler Devenport, [9]; 10. 7A-Aaron Jesina, [15]; 11. 94-Sophie Frazier, [17]; 12. 3-Gage Trube, [14]; 13. (DNF) 45-Megan Thomas, [13]; 14. (DNF) 62K-Kaden Fritz, [8]; 15. (DNF) 10P-Grant Penn, [7]; 16. (DNF) 10-Chasity Younger, [11]; (DNS) 33K-Landen Danuser, ; (DNS) 48-Hunter Creason,
Heat 1 (10 Laps): 1. 18-Wyatt Siegel, [7]; 2. 3D-Xavier Doney, [9]; 3. 10P-Grant Penn, [1]; 4. 33T-Madelyn Fritz, [5]; 5. 62K-Kaden Fritz, [6]; 6. 33K-Landen Danuser, [4]; 7. 3-Gage Trube, [2]; 8. (DNF) 94-Sophie Frazier, [3]; (DNS) 48-Hunter Creason,
Heat 2 (10 Laps): 1. 5T-Ryan Timms, [4]; 2. 17K-Braden Knipmeyer, [5]; 3. 5-Brody Bay, [7]; 4. 49-Tyler Devenport, [1]; 5. 14B-Ace Bodenhamer, [3]; 6. 45-Megan Thomas, [2]; 7. 10-Chasity Younger, [8]; 8. 7A-Aaron Jesina, [6]; 9. 8K-Tyler Kuykendall, [9]
A Class
A Feature 1 (25 Laps): 1. 11-Austin O'neal, [2]; 2. 15S-Cale Schaaf, [3]; 3. 15-Chris Koch, [10]; 4. 5-Brody Bay, [8]; 5. 7K-Kenton Brewer, [6]; 6. 48S-Trey Schleicher, [7]; 7. 007-Robert Talley, [9]; 8. (DNF) 14B-Willie Urish, [1]; 9. (DNF) 25M-Dustin March, [4]; 10. (DNF) 35-Aubrey Smith, [5]; (DNS) 5T-Ryan Timms,
Heat 1 (10 Laps): 1. 11-Austin O'neal, [1]; 2. 14B-Willie Urish, [4]; 3. 35-Aubrey Smith, [5]; 4. 5-Brody Bay, [3]; 5. (DNF) 15-Chris Koch, [6]; (DNS) 5T-Ryan Timms,
Heat 2 (10 Laps): 1. 15S-Cale Schaaf, [1]; 2. 25M-Dustin March, [3]; 3. 7K-Kenton Brewer, [4]; 4. 48S-Trey Schleicher, [5]; 5. 007-Robert Talley, [2]
Non-Wing
A Feature 1 (30 Laps): 1. 15-Chris Koch, [1]; 2. 24K-Kyle Gray, [5]; 3. 17K-Quinton Benson, [2]; 4. 8-Brian Lunsford, [3]; 5. 27N-Nathan Brookshier, [6]; 6. 32K-Jamie Keltz, [11]; 7. 7K-Kenton Brewer, [4]; 8. 81B-Blake Bennington, [17]; 9. 35D-Dylan Sillman, [9]; 10. 5T-Ryan Timms, [7]; 11. 94-Toby Mullins, [16]; 12. 25-Logan Berthelson, [14]; 13. 1-Charlie Crawford, [12]; 14. 6R-Rayce Rudy, [15]; 15. (DNF) 7JR-Gregory Bledsoe, [8]; 16. (DNF) 27J-Justin Johnson, [13]; 17. (DNF) 3TK-Tyler Key, [10]
Heat 1 (10 Laps): 1. 15-Chris Koch, [6]; 2. 24K-Kyle Gray, [1]; 3. 5T-Ryan Timms, [3]; 4. 7K-Kenton Brewer, [8]; 5. 3TK-Tyler Key, [5]; 6. 32K-Jamie Keltz, [7]; 7. 6R-Rayce Rudy, [2]; 8. 25-Logan Berthelson, [9]; 9. 81B-Blake Bennington, [4]
Heat 2 (10 Laps): 1. 8-Brian Lunsford, [2]; 2. 17K-Quinton Benson, [8]; 3. 27N-Nathan Brookshier, [4]; 4. 35D-Dylan Sillman, [3]; 5. 7JR-Gregory Bledsoe, [7]; 6. 1-Charlie Crawford, [1]; 7. 27J-Justin Johnson, [6]; 8. 94-Toby Mullins, [5]
Jr. Sprint
A Feature 1 (17 Laps): 1. 5F-Freddy Rowland, [1]; 2. 63-Jack Thomas, [4]; 3. 17-Natalie Doney, [3]; 4. 46-Peyton White, [8]; 5. 99J-Jackson Atherton, [7]; 6. 10T-Talin Turner, [5]; 7. 8-Logun Lunsford, [6]; 8. 2R-Remmington Butolph, [11]; 9. 5L-Landon Jesina, [2]; 10. (DNF) 9-Abigayle Lett, [9]; 11. (DNF) 97-Ashlyn Pilburn, [10]; (DNS) 72-Fisher Creason,
Heat 1 (8 Laps): 1. 17-Natalie Doney, [1]; 2. 5F-Freddy Rowland, [6]; 3. 10T-Talin Turner, [5]; 4. 46-Peyton White, [2]; 5. 9-Abigayle Lett, [3]; 6. (DNF) 2R-Remmington Butolph, [4]
Heat 2 (8 Laps): 1. 63-Jack Thomas, [1]; 2. 5L-Landon Jesina, [6]; 3. 8-Logun Lunsford, [3]; 4. 99J-Jackson Atherton, [5]; 5. (DNF) 97-Ashlyn Pilburn, [2]; 6. (DNF) 72-Fisher Creason, [4]
Sportsman
A Feature 1 (25 Laps): 1. 69-Vince Williams, [1]; 2. 55P-Eric Perkins, [4]; 3. 6-Robert Bledsoe, [5]; 4. 31C-Mackenzie Borchers, [7]; 5. 80R-Roger Newcomber, [10]; 6. 07P-Daryl Perkins, [2]; 7. 88-Bobby Gillie, [3]; 8. 35-John Coyle, [11]; 9. 26-Marcus Mendez, [6]; 10. 23B-Matt Botts, [8]; 11. 2-Shanon Vaught, [12]; 12. (DNF) 4E-Jordan Evans, [14]; 13. (DNF) 38-Doug Watson, [9]; (DNS) 20C-Chris Brown, ; (DNS) 16B-Jeff Ballenger,
Heat 1 (10 Laps): 1. 69-Vince Williams, [8]; 2. 26-Marcus Mendez, [1]; 3. 88-Bobby Gillie, [6]; 4. 6-Robert Bledsoe, [7]; 5. 80R-Roger Newcomber, [4]; 6. 2-Shanon Vaught, [2]; 7. 20C-Chris Brown, [5]; 8. (DNF) 4E-Jordan Evans, [3]
Heat 2 (10 Laps): 1. 55P-Eric Perkins, [1]; 2. 07P-Daryl Perkins, [4]; 3. 31C-Mackenzie Borchers, [3]; 4. 23B-Matt Botts, [2]; 5. 38-Doug Watson, [5]; 6. 35-John Coyle, [7]; (DNS) 16B-Jeff Ballenger,
Powered by MyRacePass
---
Submitted By: Kirk Elliott
Back to News