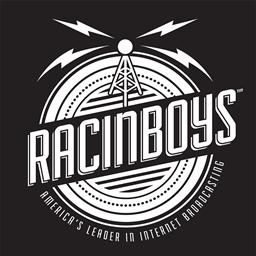 ---
Urish, Curran, Turner, Knipmeyer, Hulsey, Martin headline at Sweet Springs
By Chris Hale (Sweet Springs, MO) -- Our loyal fans did not let the heat and humidity keep them from coming to the Sweet Springs Motorsports Complex and enjoying the exciting racing provided by the 88 entries and a great racing surface.
Willie Urish started on the pole in the Winged Outlaw class and promptly disappeared from the rest of the field. That left Riley Goodno and Jesse Crank to battle for second. Urish won with Goodno and Crank rounding out the podium.
PHOTO: Talin Turner enjoying his first victory lane celebration in Junior Sprints--CREDIT: Chris Hale photo
Braden Knipmeyer got another Restrictor class win with Chase Brown and Chasity Younger coming home second and third.
Garrett Hulsey beat a hard-charging Tom Curran in the Winged A class with Tyler Rennison coming in a close third.
Tom Curran, Jamie Kelz and Chris Koch had a spirited battle in the Non Winged class. Curran came out on top with Kelz and Koch second and third.
Talin Turner got a very popular win in the Junior class. He was following Garrett Benson late in the race when Benson made a rare mistake, allowing Turner to take advantage and get his first win. Levi Hinck and Natalie Doney rounded out the podium.
The Sportsman class took several attempts to get started but once they did Jarmey Martin ran away from the field for his second win of the season. Robert Bledsoe and Jeff Ballinger were second and third.
Don't forget that we will be racing Friday and Saturday next week for the Dean Hathman Memorial.
Go to http://www.sweetspringsraceway.com for more information.
RESULTS
8/25/2018 at Sweet Springs Motorsports Complex
Outlaw
A Feature 1 (30 Laps): 1. 15U-Willie Urish, [1]; 2. 11G-Riley Goodno, [6]; 3. 12C-Jesse Crank, [4]; 4. 47R-Tyler Rennison, [10]; 5. 2S-Cooper Smith, [3]; 6. 14T-Trey Schleicher, [15]; 7. 88G-Garrett Hulsey, [13]; 8. 35-Aubrey Smith, [16]; 9. 17-Quinn Jones, [11]; 10. 38-Jackson Frisbie, [2]; 11. 81T-Rudy Reyes, [8]; 12. 26B-Nick Rasa, [12]; 13. 1S-Dustin Shaner, [14]; 14. 24-Bryant Paver, [7]; 15. (DNF) 88J-Tyler Dowell, [19]; 16. (DNF) 23P-David Pruett, [17]; 17. (DNF) 22L-Marty Ballenger, [18]; (DNS) 27J-Justin Johnson, ; (DQ) 3J-Jordan Howell, [5]; 20. (DNF) 1G-Garet Williamson, [9]
Heat 1 (10 Laps): 1. 3J-Jordan Howell, [1]; 2. 12C-Jesse Crank, [4]; 3. 38-Jackson Frisbie, [10]; 4. 24-Bryant Paver, [6]; 5. 1G-Garet Williamson, [7]; 6. 47R-Tyler Rennison, [9]; 7. 1S-Dustin Shaner, [3]; 8. 14T-Trey Schleicher, [8]; 9. 23P-David Pruett, [5]; 10. 22L-Marty Ballenger, [2]
Heat 2 (10 Laps): 1. 2S-Cooper Smith, [2]; 2. 15U-Willie Urish, [8]; 3. 81T-Rudy Reyes, [1]; 4. 17-Quinn Jones, [3]; 5. 11G-Riley Goodno, [10]; 6. 88G-Garrett Hulsey, [4]; 7. 26B-Nick Rasa, [9]; 8. 35-Aubrey Smith, [5]; 9. (DNF) 88J-Tyler Dowell, [7]; 10. (DNF) 27J-Justin Johnson, [6]
Restrictor
A Feature 1 (25 Laps): 1. 17K-Braden Knipmeyer, [1]; 2. 55-Chase Brown, [3]; 3. 10-Chasity Younger, [2]; 4. 18-Wyatt Siegel, [4]; 5. 10P-Grant Penn, [6]; 6. 8K-Tyler Kuykendall, [11]; 7. 3D-Xavier Doney, [5]; 8. 49-Tyler Devenport, [8]; 9. 33K-Landen Danuser, [7]; 10. 7A-Aaron Jesina, [9]; 11. 48-Hunter Creason, [10]; 12. 99D-Tucker Daly, [12]; 13. (DNF) 94-Sophie Frazier, [13]
Heat 1 (10 Laps): 1. 17K-Braden Knipmeyer, [2]; 2. 3D-Xavier Doney, [1]; 3. 10-Chasity Younger, [6]; 4. 7A-Aaron Jesina, [3]; 5. 33K-Landen Danuser, [7]; 6. 99D-Tucker Daly, [5]; 7. 94-Sophie Frazier, [4]
Heat 2 (10 Laps): 1. 55-Chase Brown, [1]; 2. 18-Wyatt Siegel, [3]; 3. 10P-Grant Penn, [2]; 4. 49-Tyler Devenport, [4]; 5. 48-Hunter Creason, [5]; 6. 8K-Tyler Kuykendall, [6]
A Class
A Feature 1 (25 Laps): 1. 88G-Garrett Hulsey, [1]; 2. 11-Tom Curran, [3]; 3. 47R-Tyler Rennison, [4]; 4. 11G-Riley Goodno, [5]; 5. 7K-Kenton Brewer, [2]; 6. 21H-Keegan Brewer, [6]; 7. 48S-Trey Schleicher, [12]; 8. 5-Brody Bay, [8]; 9. 25M-Dustin March, [7]; 10. 15S-Cale Schaaf, [10]; 11. 17A-Ernest Gonzales, [9]; 12. 24K-Sean Killion, [13]; 13. 6T-Mark Tracy, [14]; 14. (DNF) 15-Kyran Keith, [11]
Heat 1 (10 Laps): 1. 11-Tom Curran, [2]; 2. 47R-Tyler Rennison, [4]; 3. 21H-Keegan Brewer, [1]; 4. 11G-Riley Goodno, [6]; 5. 15S-Cale Schaaf, [3]; 6. 15-Kyran Keith, [5]; 7. (DNF) 6T-Mark Tracy, [7]
Heat 2 (10 Laps): 1. 88G-Garrett Hulsey, [5]; 2. 7K-Kenton Brewer, [7]; 3. 25M-Dustin March, [1]; 4. 17A-Ernest Gonzales, [2]; 5. 5-Brody Bay, [6]; 6. 48S-Trey Schleicher, [4]; 7. 24K-Sean Killion, [3]
Non-Wing
A Feature 1 (30 Laps): 1. 11-Tom Curran, [4]; 2. 32K-Jamie Keltz, [1]; 3. 94-Chris Koch, [5]; 4. 35-Dwayne Benson, [6]; 5. 41-Allan Koch, [7]; 6. 27N-Nathan Brookshier, [3]; 7. 81B-Blake Bennington, [8]; 8. 8-Brian Lunsford, [2]; 9. 7K-Kenton Brewer, [10]; 10. 75-Travis Arnold, [12]; 11. 10-Thomas Hassler, [9]; 12. 15-Kyran Keith, [17]; 13. 5-Brody Bay, [15]; 14. 27J-Justin Johnson, [14]; 15. 12N-Jacob McFarlin, [11]; 16. (DNF) 35T-Tyler Dowell, [13]; 17. (DNF) 1S-Curtis Shaner, [16]
Heat 1 (10 Laps): 1. 11-Tom Curran, [1]; 2. 94-Chris Koch, [3]; 3. 8-Brian Lunsford, [7]; 4. 41-Allan Koch, [6]; 5. 7K-Kenton Brewer, [5]; 6. 10-Thomas Hassler, [8]; 7. 12N-Jacob McFarlin, [9]; 8. 1S-Curtis Shaner, [4]; 9. (DNF) 15-Kyran Keith, [2]
Heat 2 (10 Laps): 1. 32K-Jamie Keltz, [4]; 2. 35-Dwayne Benson, [3]; 3. 27N-Nathan Brookshier, [7]; 4. 81B-Blake Bennington, [2]; 5. 75-Travis Arnold, [1]; 6. 35T-Tyler Dowell, [6]; 7. 27J-Justin Johnson, [8]; 8. 5-Brody Bay, [5]
Jr. Sprint
A Feature 1 (17 Laps): 1. 10T-Talin Turner, [1]; 2. 21H-Levi Hinck, [4]; 3. 17-Natalie Doney, [14]; 4. 2-Garrett Benson, [3]; 5. 97-Ashlyn Pilburn, [7]; 6. 72-Hunter Creason, [6]; 7. 2R-Remmington Butolph, [8]; 8. 8-Logun Lunsford, [10]; 9. 9-Abigayle Lett, [11]; 10. 21K-kooper kelly, [12]; 11. (DNF) 46-Peyton White, [5]; 12. (DNF) 5L-Landon Jesina, [13]; 13. (DNF) 14L-Landon Muehlberger, [9]; 14. (DNF) 25B-Chevy Boyer, [2]
Heat 1 (8 Laps): 1. 2-Garrett Benson, [1]; 2. 25B-Chevy Boyer, [4]; 3. 46-Peyton White, [5]; 4. 2R-Remmington Butolph, [2]; 5. 14L-Landon Muehlberger, [3]; 6. 9-Abigayle Lett, [6]; 7. 5L-Landon Jesina, [7]
Heat 2 (8 Laps): 1. 21H-Levi Hinck, [1]; 2. 10T-Talin Turner, [7]; 3. 72-Hunter Creason, [5]; 4. 97-Ashlyn Pilburn, [4]; 5. 8-Logun Lunsford, [2]; 6. 21K-kooper kelly, [3]; 7. (DNF) 17-Natalie Doney, [6]
Sportsman
A Feature 1 (25 Laps): 1. 76-Jarmey Martin, [1]; 2. 69-Eric Perkins, [3]; 3. 6-Robert Bledsoe, [2]; 4. 32K-Noah Killion, [7]; 5. 07P-Daryl Perkins, [8]; 6. 0-Jonathan Ballenger, [10]; 7. (DNF) 16B-Jeff Ballenger, [4]; 8. (DNF) 9-Bill Killion, [5]; 9. (DNF) 7X-KR Stolfus, [6]; 10. (DNF) 2-Mackenzie Borchers, [9]
Heat 1 (10 Laps): 1. 76-Jarmey Martin, [2]; 2. 6-Robert Bledsoe, [1]; 3. 16B-Jeff Ballenger, [3]; 4. 69-Eric Perkins, [6]; 5. 32K-Noah Killion, [4]; 6. 9-Bill Killion, [9]; 7. 7X-KR Stolfus, [10]; 8. 07P-Daryl Perkins, [8]; 9. 2-Mackenzie Borchers, [7]; 10. (DNF) 0-Jonathan Ballenger, [5]
Powered by MyRacePass
---
Submitted By: Kirk Elliott
Back to News