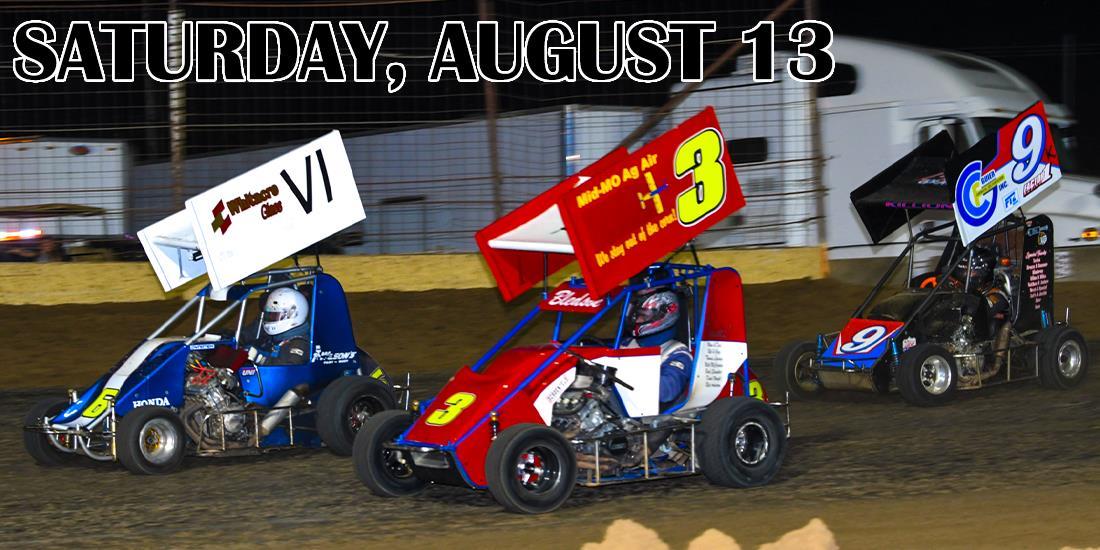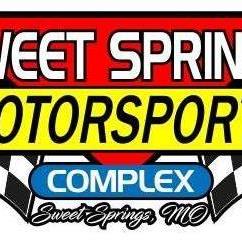 7/4/2022
Sweet Springs Motorsports Complex
---
Weekly Racing at Sweet Springs Motorsports Complex Continues on August 13
Sweet Springs, MO. (7/4/22) Hitting the true heat of the summer months in the Midwest, Sweet Springs Motorsports Complex continues to offer blazing-hot on-track action weekly with the championship chase spotlighting the region's top talents. Next on the yearly agenda for SSMC will be Saturday, August 13th with track championships at the forefront of the weekly classes' entrants.
Classes scheduled for competition on Saturday, August 13th include the weekly racing program of Sweet Springs Motorsports Complex with Outlaw, Restrictor, A-Class, Jr. Sprint, Community Bank Non-Wing, and Sportsman divisions all slated for outstanding on-track open-wheel action.
Saturday, August 13 | Sweet Springs Motorsports Complex Details:
Pits Open: 12:00 PM
Driver Registration: 3:00 PM - 5:30 PM
General Admission: 5:00 PM
Driver's Meeting: 6:00 PM
Hot Laps 6:30 PM
Racing to Follow.
Pricing: Pit Pass: $25.00
General Admission: Adults: $10.00 | Children Ages 6-12: $7.00 | Kids 5 & Under: FREE | Family Pass: $22.00 (Includes 2 Adults and 3 Kids or 1 Adult and 4 Kids).
Registration for Sweet Springs Motorsports Complex remains open and available at https://www.myracepass.com/series/1572/registrations.
For more information on such as points, driver profiles, and track data visit www.sweetspringsraceway.com or on social media platforms | Sweet Springs Motorsports Complex 12917 Saline 127 Hwy. Sweet Springs, MO 65351.
Photo Credit: High Flyin Photos by John Lee
Back to News